+361 on the BHSI index is what we can see in today's BMTI market report. Reporting yesterday's indexes. ALLELUIA. BHSI index is therefore back to september 2010 levels, flirting with the 1,000 shreshold (952 precisely). That's nice and as some love to believe, this is the proof Market is a BEAST with no-one, nobody being in position to influence it (her ?)
I'm afraid Market is not a wild beast but from time to time a typo mistake can jump into the reports. And rather than reading 952, I can ensure you (after checking with various sources) 592 seems more realistic.
Charterers playing on the handies, don't panic. Owners playing on the handies, keep the champagne in the fridge and wait for good reasons to celebrate. Above the 600 market could still be a good timing and may occur soon.
Still while reading todays indexes, on the handies, Atlantic routes are finding bit of momentum hs3 and hs4 looking in better shape than 10/15 days ago.
Should you fix a ship to load ex Brazil in the next days, with soyabeans, maybe, as an owners you should pay bit of attention on the demurrage rate you agree, more than the freight.
If you're not convince you can still read the below info.
https://af.reuters.com/article/commoditiesNews/idAFL8N1TF6W3
the combo of the strikes in Brazil together with American decision to impose some tariff on US soyabeans towards china is a perfect combo to end up with the situation which is faced out there. And Brazil congestion could be the (un)expected solution from Owners to be able to have a market becoming bit more into their favors. Which waiting ships fixed there hoovering tonnage in the area and leading less supply available.
In nutshell, and tentative of a conclusion
we are playing in a global market with potential of very locally identified mess leading a a whole different picture in the whole area.
Another conclusion : Better to double check the figures before dropping a report. A mistake can happen quickly. Same with the fixture recaps…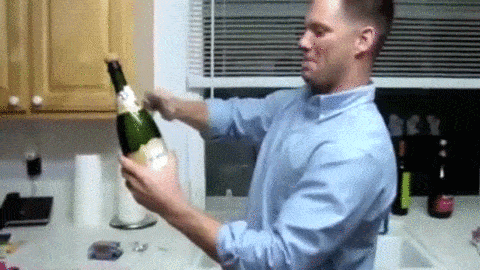 Jerome