Are capes in revival mood ? Looking like, at least on the index. And Capes are the main driver for the BDI raise, see below the moves
7th june           vs        29th may         vs        14th May
BDI     1,395               vs        1,057               vs        1,476
BCI     2,220               vs        1,324               vs        2,635
BPI     1,344               vs        1,163               vs        1,240
BSI     1,072               vs        1,068               vs        1,055
BHSI    583                vs           586               vs           585
Looking like we can disappear for 3 months, and BHSI will still be in the 580/590 range wondering on which feet they should stand.
Few players are however willing to have a positive feeling about market movement in the next weeks in Atlantic, adding « just need to be patient »… Some sarcastics may reply « it's been more than 10 years I have been patient ». I would tempted to reply, « after waiting for 10 years, would be a shame to lose patience now, what if indeed market is moving up again ? »
Anyway no needs to paraphrase today's BMTI which is providing quite few numbers which shall pleased you (or at least be enough to give you some sort of ideas on what you should expect from the market)… if you don't have access to Bmti, simple, become a member.
So you can go through this lloyds' list podcast with head of Clarksons analyst speaking about their vision for the close future.
Shipowners seems to have found a solution to put away from the market 300 to 400 capesizes of the market, without involving any ship scrapping. How ? by reducing Vsl's speed as off 2020 to meet the 2020 sulphur cap signed few months ago. . .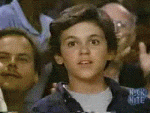 Why are they not applying this slow steaming now rather than wait another 24months ? This remains a mistery…
Regards
Jerome